Our Structural Team's Strengths
Our team of structural engineers and designers leverage their "out of the box" creativity to develop and implement cost effective, intuitive, robust solutions for structural challenges. From reinforcing an existing building column, to designing the foundations and steel for a multi story heavy industrial processing building, we have the skill set, knowledge base, and experience to fill your structural needs, large or small.
Whether your project involves a Retrofit or New Construction, Demolition or Expansion, Failure Analysis and Damage Repair or Change in Occupancy, we offer the following services to solve your challenges.
Structural Engineering Services
Concrete/Foundation
Engineering & Design
Deep Foundations

Mat/Spread Footings

Slabs on Grade

Cast in Place Concrete Structures

Pre-Cast Concrete Structures

Post-Tensioned Concrete Structures

Masonry structures

Elevated Concrete Slabs

Tank/Silo/Bin Foundations

Truck and Rail Unload Pits
Structural Steel
Engineering & Design
Equipment Support Structures Towers
Industrial Structures
Moment Frames
Braced Frames
Pipe Bridges
Personnel bridges
Material Handling Conveyor Galleries
Monorail/Hoist Systems
Rail Unload Pits per AREMA Guidelines
Truck and Rail Loadout
Architectural
Engineering & Design
Industrial Building Cladding Systems
Access and Egress Structures
Fire Protective Coatings/Systems

Damage Limiting Construction

(Explosion Venting)
Professional Associations We Belong To
Technology/Software Tools We Use
AUTODESK Plant 3D
Multi-Suite Multi-Steel
Tekla Tools
Staad-Pro
safe
RAM Steel
L-Pile
AUTODESK Advanced Steel
AUTODESK Structural Bridge Design
AUTODESK Robot Structural Analysis Professional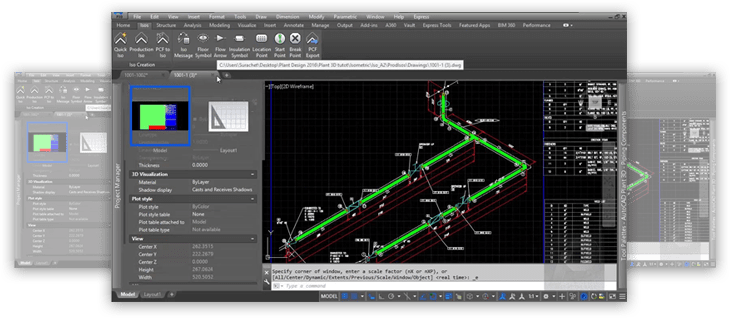 Our Structural Engineering Experience
By the Numbers
Our team of Structural Engineers and Designers possesses a combined total of 190+ years and an average of 27 years of experience.
200,000+

Cubic Yards of Concrete

75,000+

Tons of Structural Steel

50,000+

Linear Feet of Deep Foundations (Piles, Caissons, etc.)

4,000,000+

Square Feet of Industrial Building Area
Featured Structural Engineering Projects
There are no matching projects
Type of Facility

Enzyme Plant

Service

Structural Engineering, Construction Management, Detailed Engineering
Expansion of Enzyme Production Facility
AMG was brought in to provide engineering services to support a $50,000,000 capital expansion at a chemical processing complex that produces specialty enzymes used in the grain processing industry. AMG provided process, mechanical, piping, structural, electrical and controls engineering and design services as well as construction coordination support. The project involved fermentation, compressed air, chillers, cooling towers, steam and condensate, sterile piping systems, and many other systems.

Type of Facility

Biomass-to-Sugar Processing Plant

Service

Mechanical Engineering, Structural Engineering, Detailed Engineering
Sugarcane Bagasse to Xylose Sugar Syrup
AMG provided engineering and design for a new demonstration scale plant with a capital value in excess of $80 million. The plant validates a technology that enables extracting highly refined xylose sugars from sugarcane bagasse waste and other cellulosic biomasses.
The project involved the design of many integrated systems, including: biomass dewatering, centrifugation, chemical reactor, chemical storage, chromatographic separation, compressed air, condensate, cooling towers, evaporation, filtration, ion exchange, liquid-solid separation, material handling, milling, steam systems, and wastewater treatment.
Type of Facility

Industrial Mineral Manufacturing Plant

Service

Mechanical Engineering, Structural Engineering, Design-Build Services
Calcium Carbonate Production Plant
AMG provided design-build services for a plant that grinds limestone and produces dry calcium carbonate products for the paint and plastics market.
The large facility utilizes many complex systems, including: compressed air, control system SCADA/HMI, dust collection, flash drying, mechanical conveying, motor controls, particle coating, pneumatic conveying, power distribution, and size reduction.
Type of Facility

Corn Wet Mill

Service

Mechanical Engineering, Structural Engineering
Corn Milling Expansion
In support of plant expansions at a corn milling facility, AMG provided consulting and engineering for the fructose and process areas.
Type of Facility

Plastic Materials Production Facility

Service

Detailed Engineering
Speciality PVC Resin Production
A manufacturer of proprietary plastics compounds used by OEMs in the automobile industry needed a new production line engineered for specialty resin. AMG provided detailed engineering plans including designs and specs encompassing plastics blending, extrusion, cooling, and more.

Type of Facility

Ethanol Plant

Service

Detailed Engineering, Consulting
Ethanol from Barley
A contractor that specializes in industrial agricultural markets called upon AMG to support the construction of a large new plant that produces ethanol from barley. AMG provided detailed design and engineering plans as well as site CAD support and consulting throughout the project.

Type of Facility

Oilseeds Processing

Service

Detailed Engineering
Enzymatic Degumming
AMG provided detailed engineering support for the final phase of an enzymatic degumming project at an oilseeds processing facility in Ohio. AMG provided process, mechanical, piping, structural, and electrical engineering and design as well as construction management services.

Type of Facility

Corn Wet Mill

Service

Design-Build Services
Outdoor Storage Construction
AMG provided engineering, procurement, and construction management of four outdoor FX storage tanks at a corn milling facility in Canada that produces corn fructose.

Licensed In
Alabama
Arkansas
Arizona
Colorado
Florida
Georgia
Iowa
Illinois
Indiana
Kansas
Kentucky
Louisiana
Maine
Maryland
Massachusetts
Michigan
Minnesota
Missouri
Mississippi
Montana
Nebraska
North Carolina
Ohio
Pennsylvania
South Carolina
Tennessee
Texas
Virginia
Wisconsin
West Virginia
Mexico
Saskatchewan
Ontario
Featured Content on Structural Engineering
Need help with a structural engineering project?
With just a few key pieces of information we can assess whether we can be of assistance in solving your problem. Please fill out the following boxes and hit the Submit button and we'll contact you to discuss how AMG can help.