Our Piping Team's Strengths
It's also important that your piping design company has the necessary resources to assist in the engineering effort through interdisciplinary support from process, mechanical, electrical, structural, and controls engineers providing insight for such issues as corrosion resistance, pump cavitation, pressure drop, thermal expansion and support design, flow control, and myriad challenges that can and do arise. AMG has the experience and know-how to solve, and avoid through design, these and many other challenges that a piping system may face, and we offer the support of our core discipline engineers to assist with situations that may not be obvious at the outset of the design effort.
Piping Engineering and Design Services
Pipe Specifications Development

Specifications Based 3D Piping Modeling, Design, Orthographic Plan, Section, and Detail Preparation

Fabrication Isometric Development

BOM preparation for advance material procurement

Above and Below Ground Piping Systems

Aseptic, Hygienic, and Sanitary Piping Systems

Thermal and Dynamic Pipe Stress Analysis and Design

Standard and Custom Pipe Support Design

Piping System Walkdowns

Piping Installation Quality Audits

Process Piping Design

Utility Piping Design

Wide

range of piping specifications including:

Carbon Steel

Galvanized

Copper

PVC and CPVC

Teflon and Polypropylene Lined Pipe

Glass Lined Pipe

Ductile Iron

HDPE

Polypropylene

Fiberglass

Stainless Steel (304, 316, etc.)

Duplex and Super Duplex Stainless

Many More

Pneumatic Convey Piping Systems

Flammable and Volatile Liquid & Gas Piping Systems

Bio-Gas Piping

Plumbing Systems

Pig Systems
PROFESSIONAL ASSOCIATIONS WE BELONG TO
Technology & Tools We Use
AutoDesk AutoCAD® – 2D / 3D CAD Design Software

AutoDesk AutoCAD Plant 3D® – 3D Intelligent Piping & P&ID design Software

AutoDesk Navisworks® – Project Review (3D) Simulation Software

Bentley AutoPipe – Pipe Stress Analysis Software

AFT Fathom – Incompressible Flow and Pipe Network Analysis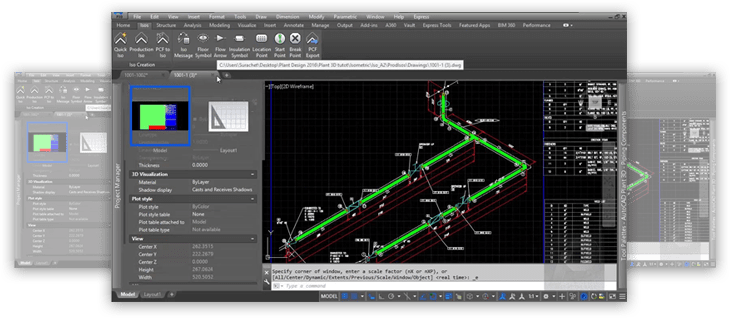 Our Piping Experience
By the Numbers
Our Piping Engineers and Designers have a combined total of 200 years of experience and an average of 14 years of experience.
1,200,000+

Linear Feet of Process and Utility Piping Engineered, Designed, and Specified

5,000+

Custom Supports Designed

13,000+

Fabrication Isometrics Prepared

$12,500,000+

Dollars in Pipe, Fittings, Valves, and Specialty Items Modeled and Taken-Off for Advance Purchase
There are no matching projects
Type of Facility

Ethanol Plant

Service

Piping Engineering, process engineering
Process and Piping Design and Engineering in Ethanol Plant
AMG provided consulting and detailed engineering services for an energy reduction project in an existing facility that produces ethanol from corn in Mississippi. AMG applied process and piping engineering expertise and the knowledge of distillation and evaporations systems to support the construction of an energy and reliability improvement project.

Licensed In
Alabama
Arkansas
Arizona
Colorado
Florida
Georgia
Iowa
Illinois
Indiana
Kansas
Kentucky
Louisiana
Maine
Maryland
Massachusetts
Michigan
Minnesota
Missouri
Mississippi
Montana
Nebraska
North Carolina
Ohio
Pennsylvania
South Carolina
Tennessee
Texas
Virginia
Wisconsin
West Virginia
Mexico
Saskatchewan
Ontario
Do you have a piping project that you need help with?
With a just a few key pieces of information we can asses whether we can be of assistance in solving your problem. Please fill out the following boxes and hit the Submit button and we'll be contact you to discuss how AMG can help.