Our Electrical Team's Strengths
Our team of electrical engineers and designers apply their deep knowledge of electrical codes and fundamentals coupled with their hands-on experience to design and implement cost-effective, intuitive, robust solutions for electrical challenges. From a short circuit/fault current analysis to an arc flash study, electrical gear upgrades to entire industrial plant electrical power and motor control systems, we have the skill set, knowledge base, and experience to fill your electrical needs, large or small.
Whether your project involves a Retrofit or New Construction, Hazardous Classification or Non-Classified, 15,000 Volts to 110, we offer the following services to solve your challenges.
Electrical Engineering Services
Complete Electrical Project Engineering, Estimating and Scheduling for new installations and/or modifications of existing systems.

Field survey of existing systems with recommendations

of

improvement.

Providing field engineers and technicians for monitoring new installations and for checkout and start-up

Single Line Electrical Diagrams

Main Substation Planning

Electrical Power Distribution Systems

Motor Control Center Layouts

Branch Circuit Layouts & Panel Scheduling

Fault Current, and Coordination Studies

Motor Elementaries

Indoor/Outdoor Lighting

Electrical Floor Plan Layouts

Fire Protection & Security Systems

Electrical Check-out & Start-up

System Trouble Shooting

Existing System Documentation

Electrical Gear and Installation Services Procurement Support

Feasibility Studies

Cost Estimating
PROFESSIONAL ASSOCIATIONS WE BELONG TO
Technology/Software Tools We Use
SKM Power Tools
Easy Power
Revit 3D
AutoCAD Electrical
Dranetz 4100 Power platform
ETAP – ELECTRICAL POWER SYSTEM ANALYSIS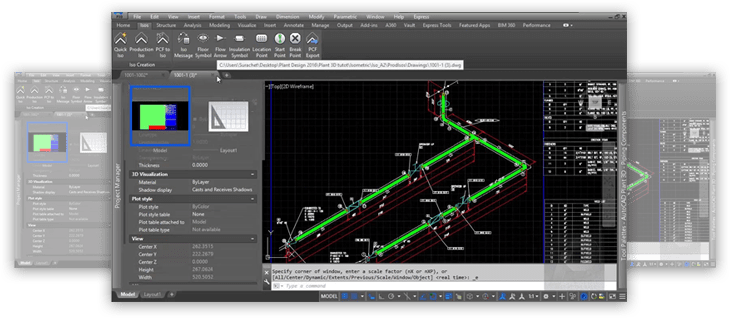 Our Electrical Experience
By the Numbers
Our Electrical Engineers and Designers have a combined total of 123 years of experience and an average of 21 years of experience.
160,000+

HP of Motors

3,500+

Motors

100+

Substation Transformers
Featured Electrical Engineering Projects
There are no matching projects
Type of Facility

Corn Wet Mill

Service

Detailed Engineering
Expanding Food Starch Production
A company needing to expand starch production capacity at a corn wet mill enlisted AMG's expertise for a project with a capital value in excess of $60,000,000. AMG contributed detailed engineering and design services for two areas housing flash dryers and packing machines.

Type of Facility

Fermentation & Extraction Facility

Service

Design-Build Services
Fermentation Expansion Design-Build
An algae fermentation facility in Kentucky utilized AMG's consulting services to provide complete design-build services for expansions.
The project involved many complex systems including: chiller systems, compressed air, condensate, control system SCADA/HMI, cooling towers, electrical distribution, fermentation, filtration, steam systems, sterilization and pasteurization systems.
Type of Facility

Enzyme Plant

Service

Engineering Procurement & Construction Management (EPCM)
EPCM for Enzyme-Blending Plant
AMG provided EPCM services to construct an enzyme blending facility. The project involved receiving different enzyme varieties in various containers sizes ranging from ISO containers (Conex) to totes, and blending them to produce specialty enzyme cocktails for use in multiple agricultural processing industries. Various systems were involved including truck receiving, warehousing, automated overhead cranes, ISO container unloading, pumping systems, CIP systems, enzymes testing laboratory, deep foundations, power distribution, PEMBs, etc..
In addition to providing procurement support and construction management, AMG provided complete detailed engineering services encompassing process, mechanical, piping, electrical, control systems, and structural engineering.
Type of Facility

Corn Wet Mill

Service

Detailed Engineering
Rotary Feed Dryer and RTO
AMG provided detailed engineering services for upgrades at a corn wet mill in Tennessee. The project involved replacing an existing gas-fired rotary feed dryer with a new rotary dryer as well as adding a new regenerative thermal oxidizer (RTO).
LICENSED IN
Alabama
Arkansas
Arizona
Colorado
Florida
Georgia
Iowa
Illinois
Indiana
Kansas
Kentucky
Louisiana
Maine
Maryland
Massachusetts
Michigan
Minnesota
Missouri
Mississippi
Montana
Nebraska
North Carolina
Ohio
Pennsylvania
South Carolina
Tennessee
Texas
Virginia
Wisconsin
West Virginia
Mexico
Saskatchewan
Ontario
Do you have a project that you need help with?
With a just a few key pieces of information we can asses whether we can be of assistance in solving your problem. Please fill out the following boxes and hit the Submit button and we'll be contact you to discuss how AMG can help.