Our Instrumentation and Controls Team's Strengths
Our instrument and controls team has a broad background in industrial process automation from machine control such as packaging lines to batch processes such as fermentation media preparation to large continuous processes such as ethanol distillation. Our common sense approach and field experience when combined with our process and piping expertise allow us to solve your process instrumentation and controls problems and make your project a success.
Instrumentation and Control Services
Complete Instrument Project Engineering, Estimating and Scheduling for new installations and/or modifications of existing systems.
Upgrading existing control systems from conventional electronic or pneumatic control to Distributed/PLC control, with minimum loss of production.
Diagnosing, trouble-shooting and verifying fail-safe design of new and/or existing safety systems such as Flame Safety on Lime Kilns and Boilers.
Logic & Ladder Diagrams
Motor Elementaries
Control Panel Layouts
Control Room Layouts
Instrumentation Loop Diagrams
PLC & DCS Configuration
Programmable Controller Field Wiring Diagrams
Computer Room Design
Electrical & Instrumentation Check-out & Start-up
System Trouble Shooting
Existing System Documentation
Feasibility Studies
Cost Estimating
Professional Associations We Belong To
Technology/Software Tools We Use
SKM Power Tools
Easy Power
Revit 3D
AutoCAD Electrical
Beamex Calibrator and communicator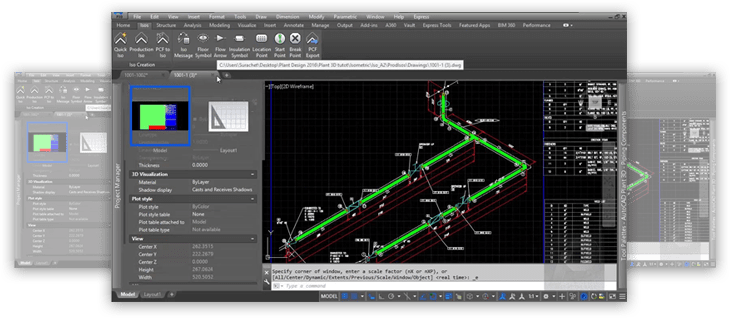 Our Instrumentation and Control Experience
By the Numbers
Our Instrumentation and Controls Engineers have a combined total of 78 years of experience and an average of 26 years of experience.
13,529+

Instruments specified

300+

Control Panels Designed
There are no matching projects
Type of Facility

Fermentation & Extraction Facility

Service

Design-Build Services
Fermentation Expansion Design-Build
An algae fermentation facility in Kentucky utilized AMG's consulting services to provide complete design-build services for expansions.
The project involved many complex systems including: chiller systems, compressed air, condensate, control system SCADA/HMI, cooling towers, electrical distribution, fermentation, filtration, steam systems, sterilization and pasteurization systems.
Type of Facility

Fermentation & Extraction Facility

Service

Design-Build Services
Algae Oil Extraction Plant
AMG was contracted to provide design-build services for the construction of an extraction facility in South Carolina that produces specialty nutrients. This large facility utilizes algae fermentation to extract DHA and ARA.
AMG provided detailed engineering and oversight for many complex systems including: centrifugation, compressed air, condensate systems, control system SCADA HMI, distillation and evaporation, power and electrical distribution, explosion venting, material handling, packaging, pneumatic conveying, solvent extraction, and steam systems.
Type of Facility

Bio-Chemical Plant

Service

Procurement Services
Procurement Support for Distillation Skid
AMG provided procurement and contracted fabrication services for a distillation skid system for a cutting-edge facility that uses fermentation to produce farnesene – a versatile specialty oil ingredient for a wide variety of products including fuel and cosmetics.
Licensed In
Alabama
Arkansas
Arizona
Colorado
Florida
Georgia
Iowa
Illinois
Indiana
Kansas
Kentucky
Louisiana
Maine
Maryland
Massachusetts
Michigan
Minnesota
Missouri
Mississippi
Montana
Nebraska
North Carolina
Ohio
Pennsylvania
South Carolina
Tennessee
Texas
Virginia
Wisconsin
West Virginia
Mexico
Saskatchewan
Ontario
Do you have a project that you need help with?
With a just a few key pieces of information we can asses whether we can be of assistance in solving your problem. Please fill out the following boxes and hit the Submit button and we'll be contact you to discuss how AMG can help.