Our Mechanical Team's Strengths
Our team of Mechanical engineers and designers leverage their "out of the box" creativity to develop and implement cost effective, intuitive, robust solutions for mechanical challenges. From calculating the pressure drop for a pneumatic convey system, to analyzing the stress in an evaporator vapor duct, we have the skill set, knowledge base, and experience to fill your mechanical needs, large or small.
Whether your project involves a failure analysis of a mechanical component, or new component design, engineering a new dust collection system or resolving problems in an existing one, evaluating the stresses in an existing steam line or designing a new one for long term, trouble free lifecycle, we offer these and more services to solve your challenges.
Mechanical Engineering Services
Material Handling System Design

Pneumatic Conveying (Dense, Dilute, Positive, and Negative)
Mechanical Conveying
Weighing, Feeding, and Blending
Bulk Receiving and Loadout (Truck and Rail), Storage, Reclaim, Silos, Bins, etc.
Chutes, Spouts, and Ductwork

Utility System Design

Boilers, Steam and Condensate Systems
Compressed Air Systems
Cooling Tower and Chilled Water Systems
Vacuum Systems

Production, Manufacturing, and Process Facility Layout
Process Aspiration & Dust Collection System Design
Dry and Liquid Storage and Handling Facility Design
Industrial Building Ventilation and HVAC Design
Mechanical Design and Analysis

Specialty Machine and Mechanism Analysis, Design, and Improvement
Finite Element Analysis
Thermal Stress Analysis
Piping Stress Analysis
Hydraulic Power Units, Circuit and Component Specification, Analysis, and Design
Professional Associations We Belong To
Technology/Software Tools We Use
AutoDesk AutoCAD® – 2D / 3D CAD Design Software
AutoDesk AutoCAD Plant 3D® – 3D Intelligent Piping & P&ID design Software
AutoDesk AutoCAD Inventor® – Mechanical Design & 3D Design Software
AutoDesk Navisworks® – Project Review (3D) Simulation Software
AutoDesk Nastran® In-CAD (formally Simulation Mechanical) – CAD Embedded Finite Element Analysis Software
PneuCalc – Pneumatic Convey Calculation Software
AFT Fathom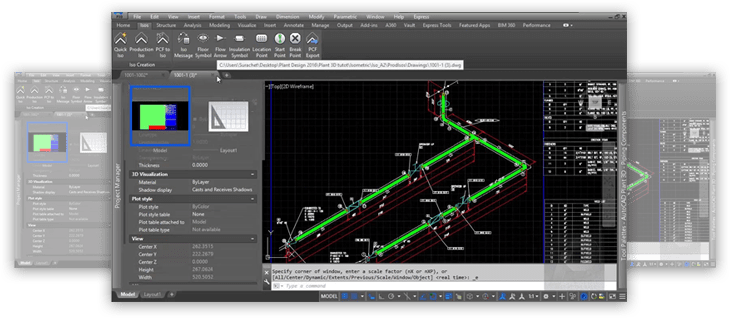 Our Mechanical Experience
By the Numbers
Our Mechanical Engineers and Designers have a combined total of 225 years of experience and an average of 17 years of experience.
1,500+

Pipe Lines Stress Analyzed

5,000+

Custom Pipe Supports Engineered

5,000,000+

CFM of Industrial Building Ventilation engineered and specified

100,000+

Lineal Feet of Mechanical and Pneumatic Conveying Systems Engineered and Specified
Licensed In
Alabama
Arkansas
Arizona
Colorado
Florida
Georgia
Iowa
Illinois
Indiana
Kansas
Kentucky
Louisiana
Maine
Maryland
Massachusetts
Michigan
Minnesota
Missouri
Mississippi
Montana
Nebraska
North Carolina
Ohio
Pennsylvania
South Carolina
Tennessee
Texas
Virginia
Wisconsin
West Virginia
Mexico
Saskatchewan
Ontario
Do you have a project that you need help with?
With a just a few key pieces of information we can asses whether we can be of assistance in solving your problem. Please fill out the following boxes and hit the Submit button and we'll be contact you to discuss how AMG can help.