Our Process Engineering Team's Strengths
From conceptualizing a new process to making a never-before produced product, to providing the process engineering for a greenfield $50 million plant. Whether your process needs involve batch or continuous processes; debottlenecking or pilot plant design and scale-up, energy and chemical usage optimization to quality improvement, we have the experience and knowledge to support your project.
Process Engineering Services
Process Engineering support of all Project Lifecycle Phases
Batch and Continuous Process Development
Energy "Pinch" analysis
PFD/P&ID Development
Material & Energy Balance Preparation & Simulation
Process Equipment Sizing, Specification, and Selection
Process Instrument and Valve Sizing, Specification, and Selection
Process Debottlenecking and Expansion
Pilot Plant Design, Operation and Scale Up
Process Control Narrative Development
Process HAZOP
Professional Associations We Belong To
Technology/Software Tools We Use
AutoDesk AutoCAD Plant 3D® – 3D Intelligent Piping & P&ID design Software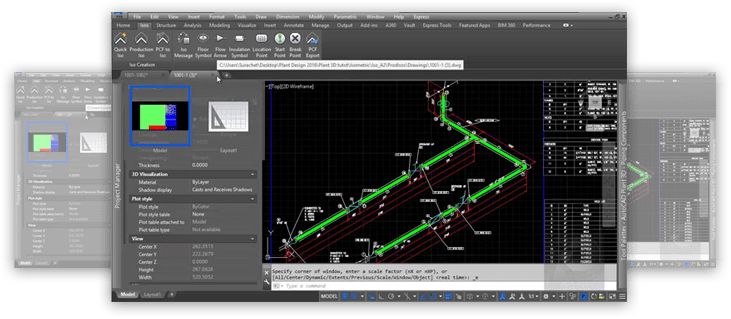 Our Process Experience By the Numbers
Our Process Engineers and Designers have a combined total of 58 years of experience and an average of 9 years of experience.
7,500+

P&ID developed

11,000+

Process & Utility Equipment Specified

400,000+

Instrument Specified

250+

MEB (material & energy balances) developed
Featured Process Engineering Projects
There are no matching projects
Type of Facility

Bio-Chemical Plant

Service

Structural Engineering, Detailed Engineering
New Farnesene Production Facility
AMG provided detailed engineering services to support the construction of a new farnesene production facility. The project involved various systems including fermentation, media preparation, sterilization systems, chemical storage and distribution, compressed air, sterile piping systems, steam and condensate, cooling towers, chillers, centrifugation, agitation, scrubbers, RTOs, truck loadout, spill containment, and others.
AMG provided construction coordination, structural engineering, instrumentation & controls specifications, and complete detailed engineering encompassing process, mechanical, piping, and electrical engineering.
Type of Facility

Biomass-to-Sugar Processing Plant

Service

Mechanical Engineering, Structural Engineering, Detailed Engineering
Sugarcane Bagasse to Xylose Sugar Syrup
AMG provided engineering and design for a new demonstration scale plant with a capital value in excess of $80 million. The plant validates a technology that enables extracting highly refined xylose sugars from sugarcane bagasse waste and other cellulosic biomasses.
The project involved the design of many integrated systems, including: biomass dewatering, centrifugation, chemical reactor, chemical storage, chromatographic separation, compressed air, condensate, cooling towers, evaporation, filtration, ion exchange, liquid-solid separation, material handling, milling, steam systems, and wastewater treatment.
Type of Facility

Ethanol Plant

Service

Piping Engineering, Process Engineering
Process and Piping Design and Engineering in Ethanol Plant
AMG provided consulting and detailed engineering services for an energy reduction project in an existing facility that produces ethanol from corn in Mississippi. AMG applied process and piping engineering expertise and the knowledge of distillation and evaporations systems to support the construction of an energy and reliability improvement project.

Type of Facility

Biomass-to-Sugar Processing Plant

Service

FEL-3 Engineering Study
Plant Front-End Engineering for New Biorefining Process
AMG was hired to finalize design concepts for a processing plant in Ontario, Canada that would convert farm waste into sugar. The plant utilizes new, patented technology to convert straw biomass into glucose sugar.
AMG's task was to define the details required to bring that concept to reality. AMG delivered a stage 3 Front-End-Loading (FEL-3) engineering report that included plant and equipment specifications, project execution plans, and a capital estimate.
The new plant utilizes many complex systems, including chemical reactor, compressed air, filtration, liquid-solid separation, material handling, and milling systems.
Type of Facility

Grain Processing Facility

Service

Detailed Engineering, Capital Costs Estimate
Upgrading an Oilseeds Processing Plant
A large agribusiness corporation called upon AMG when they needed upgrades to a soybean processing facility while overcoming the challenge of minimizing downtime. AMG provided capital cost estimates as well as detailed engineering and plans for integrating a flaker machine and hot dehulling equipment to the solvent extraction process.

Type of Facility

Enzyme Plant

Service

Consulting
Evaluating an Enzyme Production Facility
A food ingredient manufacturer needed consulting on an enzyme production facility.
AMG provided an evaluation of the building, the fermentation system, and the dry material handling system. We also provided a capital cost estimate for a new parking lot.
Featured Process Engineering Content
Do you have a process engineering project that you need help with?
With a just a few key pieces of information we can asses whether we can be of assistance in solving your problem. Please fill out the following boxes and hit the Submit button and we'll be contact you to discuss how AMG can help.